College and life Success Planner
for High School, Academics and Career
Breaking college news from inside college planning meetings
Updates of college openings College News from 'inside' college Covid planning meetings
Step-by-step planners and Tools
Departments of Education nationally with colleges, business and industry are rolling out new planning. The best of those new tools are here. Free tools and custom planning
Top Job & Career Pathways for teen, college grad or parent
Find on-ramps to top jobs and careers. "Your baby" (teen or young adult) is not too young to craft a top job path in a growth field. When, what, why?
Our teens' great effort and expertise along with parents' huge expense are not translating into the college and career success we expect and assume is happening.
Over 70% of high school grads head to college, but less than 27% will graduate --and many of that 27% are actually taking 5-8 years for a four-year degree Less than 24% of graduates will get jobs in their field of study. Over half of grads take jobs requiring a 2-year degree or far less--and they will still be in those careers 10 years on.
Elite-educated have the lowest job fulfilment 5, 10 and 20 years after graduation.
The reality is that those with a 2-year degree, or even short certifications, earn more than 60% of college grads. Add to that, the Covid Disruption.
"Parents of top students are like passengers on the Titanic refusing to get into a lifeboat because they think the Titanic can't sink."
Don't go down with the ship that is college and career-- because of 'traditional thinking.'
Register for webinars soon: Beating the Covid Slide, How not to have a 30-year-old baby to support The Titanic can sink: facing facts about college What parents need to learn about the Science Fair
How do we cope with the "Covid Slide?" Do you hold your child back a year? Are they doomed to be behind forever? What exactly is the race our children need to run and what are the best strategies to cope with this profound impact to education, maturing and thriving. Successful planning is not taking your first grader out of class to cram Algebra 2 or to start your three year old on a course to become a cut-throat academic competitor--these exist. They are not working. So, what do you do?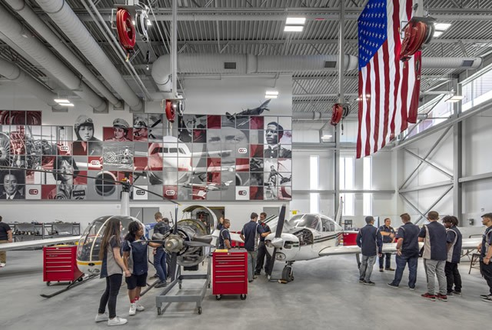 Partners, Select Appearances and Credentials
Author, certified High School and College Career 'conversationalist,' BA Mount Holyoke College, Oxford grad work and MA Hons City University of London.
Christie Barnes is best known for her acclaimed Paranoid Parents Guide, countering perceived dangers with facts and statistics. She was shocked to find that stellar students were not getting even adequate college and career outcomes--facts being drown out by college industry marketing hype and our tendancy to clinge to tradition and old methods of success. Barnes got insider access to colleges and universities, insider access to government reports on "College for All" and Departments of Education, state and national. They made it possible for her to get certifications in high school, college and career planning initiatives for her upcoming book--to bring parents and teens new strategies for individualized academic and future career success. She is the widow of Peter Barnes, British playwright, Oscar-nominated film writer (Enchanted April, The Ruling Class). She has triplet high school seniors and an older daughter in college